Preferred Lodging & Activity Partnerships                                                    In The Sonoma Wine Country
Come experience the best Sonoma County has to offer by booking a quick weekend getaway or a week long golf trip today!
Windsor Golf Club's Stay & Play Packages offer guests the very best in golf and accommodations in beautiful Sonoma Country. Windsor Golf Club has teamed with some of the North Bay's finest inns and hotels to offer golfers quality hotel accommodations along with their golf rounds. All stay and play reservations must be booked through the hotel. Stay and Play packages are currently available through:
The Flamingo Resort is a mid-century marvel in The Valley of the Moon. The buildings, rendered with natural materials and iconic angular silhouettes, are the work of master architect Homer A. Rissman. Set on a 10-acre campus, it is an incomparable property for both its city access and sense of complete retreat.
2777 4th Street                                                                                                                                                                                                                                                                                                                                        Santa Rosa, CA 95405                                                                                                                                                                                                                                                                                                                            707.545.8530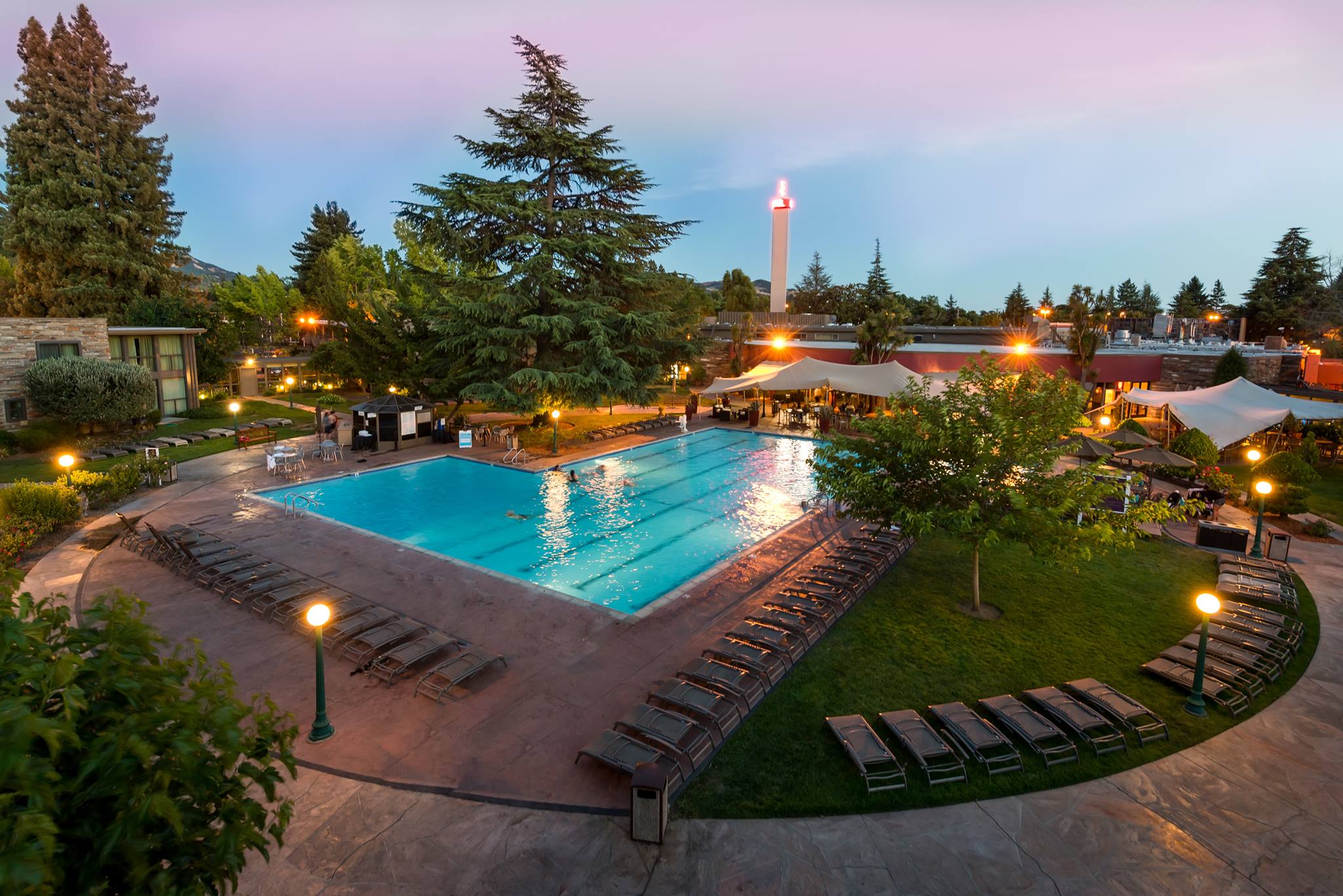 Windsor's newest option for your stay in the heart of Sonoma wine country.
8755 Old Redwood Highway
Windsor, CA 954952
707.838.8800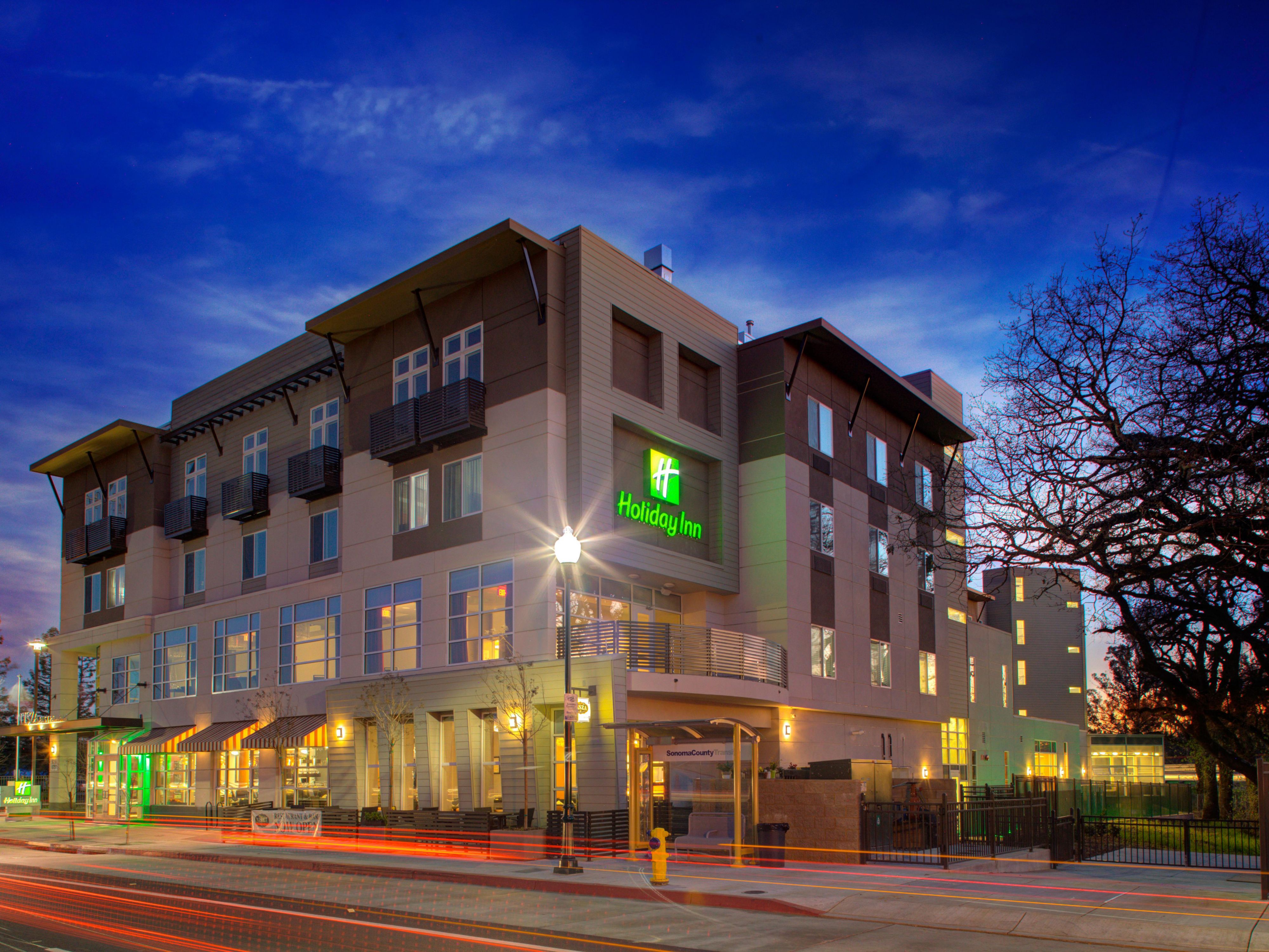 Have the wonderful staff at Hotel Healdsburg reserve your tee time and receive 15% off your green fee.
Available for groups of any size!
25 Matheson St.
Healdsburg, CA 95448
707-431-2800
Find a comfy base in Windsor to explore Sonoma Wine Country, just off Highway 101. You'll be steps from local shops and easy dining and five minutes from Foothill Regional Park. Healdsburg is 9 minutes north and Santa Rosa is 12 minutes south. Bring the wine country indoors with our Friday night tastings, and enjoy free WiFi, hot breakfast, and our outdoor pool.
8937 Brooks Rd S.
Windsor, CA
707-837-9355
Within one mile of Sonoma County Airport, our hotel offers quick access to exploration in wine county. Just a short drive, you will find wineries, restaurants, and shopping for your pleasure. Enjoy daily breakfast and dinner at Garden Grille & Bar. Enjoy evening room service, our indoor pool, free parking, and WiFi on us.

417 Aviation Blvd.
Santa Rosa, CA 95403
707-545-0444
At this wonderful Windsor hotel, the guest rooms are designed with your relaxation in mind. You can upload photos of your vineyard tours using free wired and wireless HSIA before sleeping soundly on a plush triple-sheeted bed.

8865 Conde Lane
Windsor, CA 95492
707-837-0808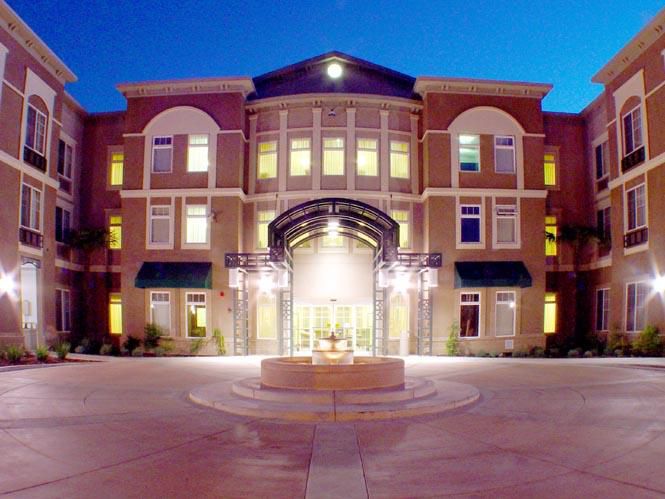 Activity Partners In Sonoma County
Pure Luxury Transportation
pureluxury.com  /  800-626-5466

Ace It Bike Tours offers fun & exciting guided winery & brewery bike tours on scenic trails and quiet country roads in Windsor, Healdsburg and Santa Rosa, Sonoma County!