Windsor Golf Club PGA/LPGA Instructors
Call Instructors for available times
| | |
| --- | --- |
| Jason Schmuhl | (707) 480-5872 |
| Demian Reddy | (707) 953-9008 |
| Molly James | (707) 591-3260 |
| Greg Anderson | (707) 696-1621 |
| Heather Diener | (720) 431-1404 |
Jason Schmuhl • PGA Head Professional

Jason is a PGA Class 'A' Professional with more than twenty-five years of teaching
experience. A Sonoma County native, Jason was inducted into both the Analy High School
and the Santa Rosa Junior College Hall of Fame. He played golf for the University of San
Francisco and earned a degree in Marketing from Sonoma State University. Turning
professional in 1997, Jason attained his PGA Member status in 2002. Jason is a
Titlist/Footjoy sponsored professional. He is a four-time NCPGA Player of the Year award
recipient (2018, 2015, 2010 and 2008), 5 time NCPGA section champion and remains an
active golf competitor, regularly participating in NCPGA tournaments and other events. His
golf resume also includes berths in numerous PGA TOUR events, including the 2010 and
2018 PGA Championship at Whistling Straits and Bellerive Country Club, the Fry's.com
Open, the SAFEWAY Open, the AT&T Pebble Beach National Pro-Am, the Reno-Tahoe Open,
the Barracuda Championship, the WEB.COM TOUR's TPC Stonebrae Championship and the
Fresh Express Classic. Jason has also earned entry into 13 PGA Professional National
Championships, placing 4 th in 2008. Jason held three course records including a 62 at his
home course, Windsor Golf Club, previously held by TOUR veteran David
Duval. LESSONS Jason works with clients of all ages and abilities from all over the Bay
Area. His typical students range from high school and college golf team members, to
recreational golfers, aspiring TOUR players and corporations. • Personalized individual and
group lessons are available (45 minutes) • Playing lessons are a popular option (90 minutes)
• Customizable corporate outing packages can be arranged (drinks and boxed lunches can be
provided if requested) Jason is also a certified custom club fitter. 
Please contact Jason for more information. 707-480-5872 / jason@windsorgolf.com 
| | | |
| --- | --- | --- |
| Individuals & Couples | | (All Lessons Approx. 45 min) |
| Individual Lesson | $125 | |
| Package Options | | |
| Two Lessons | $225 | |
| Three Lessons | $300 | |
Demian Reddy • PGA Golf Professional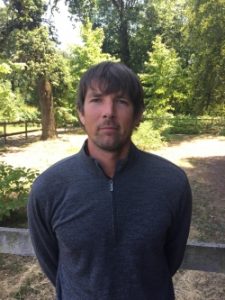 c (707) 953-9008
w (707) 838-7888 ext. 39
Demian is a PGA Professional attaining Class A status in 2012. Over the past 15 years Demian has helped golfers of all levels gain new enjoyment for the game through more consistent play.  A native of Sonoma County, Demian was a member of the first Windsor GC Junior Team. He later played for Cardinal Newman HS where he eventually became an assitant and has now moved into the head coaching position.
He has a true passion for teaching beginners the game of golf and has been the head of the Windsor GC Junior Golf Program for the past 12 years. He is a NHFS certified High School Coach, a certified Level 2 First Tee instructor and the Program Director director for the newly formed First Tee North Coast chapter.
Lesson Rates
| | | | |
| --- | --- | --- | --- |
| Individuals & Couples | | (All Lessons Approx. 45 min)) | |
| Individual | $85 | | |
| Package Options | | | |
| Three | $225 | ($75 per) | |
| Five | $350 | ($70 per) | |
| Ten | $600 | ($60 per) | |
| | | | |
| Junior Lessons | (17 and under) | | |
| Individual | $65 | | |
| Three | $180 | | |
| Five | $275 | | |
| Ten | $500 | | |
Molly James  •  PGA/LPGA Golf Professional

Molly is a Class A member of the LPGA and PGA of America. Within a career that spans over 30 years she was nominated LPGA Teacher of the Year in 2002. She has coached a wide range of golfers during her career including: amateur men and women of all abilities, competitive junior golfers, and collegiate golfers. She has assisted at the Sonoma State University golf program and coached the women's golf team at Windsor High School and helped establish the award winning GEL Golf Program in Sonoma County. Molly competes regularly in PGA and LPGA club professional events and is an instructor for PGA and KPMG corporate clinics across the Nation.
Private $85/hour
Semi-private (2 people) $100/hour
Group lesson (3-6people) $150/hour
Private Playing lesson (2 hours) $175 
Greg's passion for golf started in Santa Rosa at the age of seven when he would loop the nine holes at Wikiup Golf Club from morning until night while his older brothers worked his parent's swim and tennis club next door. As his love for the game continued to grow, he joined the junior membership at Santa Rosa G&CC at the age of twelve. Surrounded by young, talented juniors, he pursued his desire for the sport at a higher level and competed in Northern California junior golf tournaments throughout high school. After graduating from Cardinal Newman High School, Greg played on the golf team for two years at Santa Rosa Junior College and continued his college journey at the University of San Diego where he represented the NCAA Division 1 team as the #1 player. A week after graduating with a Bachelor of Business Administration, Greg started his golf career working for American Golf Corporation as the Assistant General Manager at Tilden Park GC in Berkeley.
As a member of the PGA of America, with service as General Manager, Director of Golf, Head Golf Professional, and Director of Instruction, Greg's career has taken him to Princeville Resort on the island of Kauai, to country clubs in Los Angeles County, and to golf course developments in Santa Rosa and Santa Barbara. He has always returned home, however, to work in Sonoma County, where he resides with his wife and nineteen-year-old son. Although Greg has worked all facets of the golf industry, including hosting golf and wine tours through his business, GolfVino, his true passion remains teaching the game. He trained under some of the best golf instructors in the business, including Jim Flick, Jack Lumpkin, Bob Toski, Paul Runyan, Dean Reinmuth, and Rick Smith. Greg is known for his keen eye in swing analysis, excellent coaching ability, and personable communication with members and guests.
With over 25 years of coaching the game of golf, Greg brings a wealth of knowledge and experience to Windsor Golf Club. Through his Greg Anderson Golf Academy, he averaged over 1000 students per year, with a special emphasis on year-long junior golf programs. Students appreciate that he teaches people, not necessarily methods, although he is well versed in all the current techniques and embraces using high technology equipment to validate the message.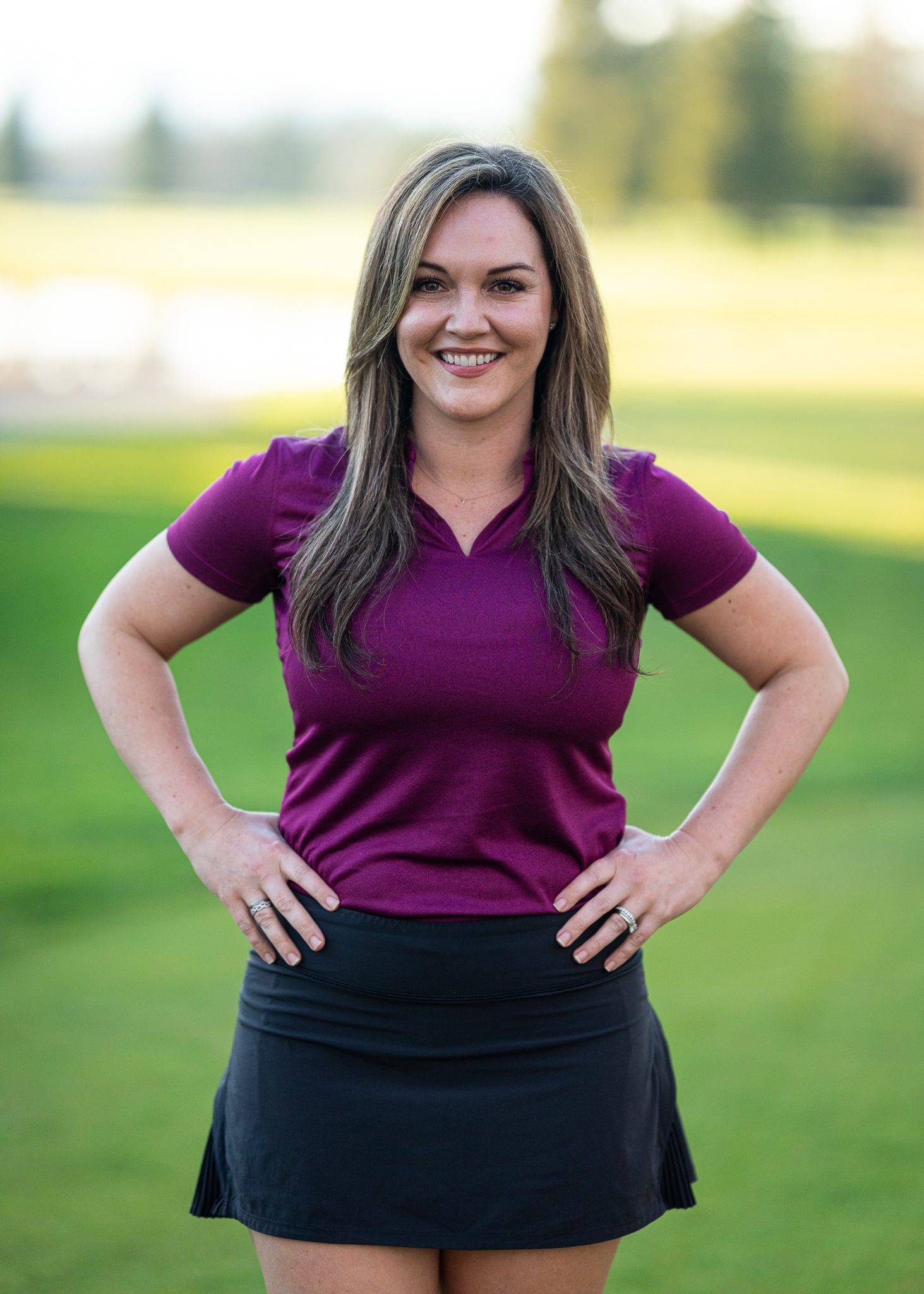 LPGA Apprentice
W. (707) 838-7888
C. (720) 431-1404
Heather is an LPGA Apprentice working toward her Class B certification in the LPGA's Teaching Education Certification program. Heather was a member of the Sonoma County Junior League, Windsor Golf Club Junior Team, and played on the Windsor High Girls Golf team.  While playing in high school, she made it to the North Coast Sectional tournament. Heather earned an associate degree in golf complex management from The Golf Academy of America in 2008, and a bachelor of science in golf course management from Virginia College in 2012.  She assisted in coaching the Windsor High girls golf team during the 2009 and 2010 seasons. She worked at several Southern California golf courses in the Pro-shop, helped run junior golf camps, and as a coach and mentor for an after school children's golf program. She instills an excitement  and passion for the game through her relaxed yet focused teaching style.  She enjoys introducing beginners and juniors to the game she has come to love.
2022 Adult Group Lesson Schedule
$210 Per Person (6 Week Class)
Please contact Molly James to confirm your space NOW!!
707-591-3260 or teeupjames@comcast.net
| | | |
| --- | --- | --- |
| Date | Time | Topic |
| Tuesday, July 19th | 4 – 5pm | Putting |
| Tuesday, July 26th | 4 – 5pm | Chipping |
| Tuesday, August 2nd | 4 – 5pm | Pitching |
| Tuesday, August 9th | 4 – 5pm | Full Swing |
| Tuesday, August 16th | 4 – 5pm | Big Clubs & Bunker Play |
| Tuesday, August 23rd | TBD | Puting It All Together |
Beginner Classes (Level 1 & Level 2) COMING SOON!!
LPGA instructor Heather Diener is offering a 6 week class, interested students can call (707) 838-7888 or email heather@windsorgolf.com for more information and 2022 class schedule . 
Class Descriptions:
The Beginner Class is designed to present golf as a fun and exciting challenge for beginners. Class will cover golf basics such as set-up fundamentals, full swing, irons, woods and short game principals such as chipping, pitching and sand play. Rules and etiquette are also covered. Equipment and range balls are included.
The Level 2 Class is designed for those who have completed level I and want to continue to improve their game. Class follows the same basic principals as the beginner class and how shots relate to golf course situations. It is recommended that the golfer who takes this class has had some experience playing on a golf course or is currently an active golfer.